Charities and volunteering
Raising Funds for Good Causes
We believe that working within the community to support local groups, clubs and charities is an important part of our role as a trusted business within the region.
We support charities in a variety of ways, from employee fundraising and payroll giving to volunteering, showroom collections and gifts in kind to our charity partners.
We frequently work alongside great causes to give back and support those in need.
Below is a short list of organisations we've recently supported.
Request Support Enquiry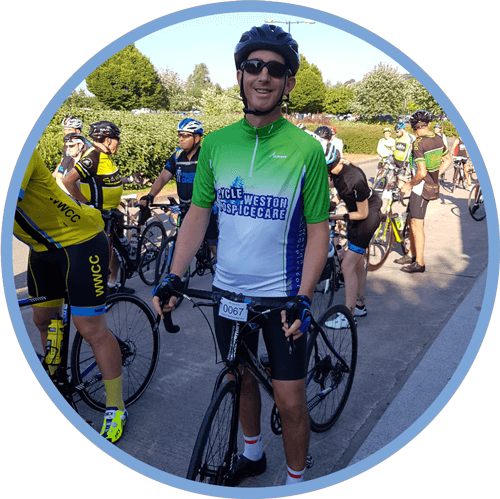 Our National Charity partner
With no cure the number of people living with dementia in the UK will soon reach one million people. Every 3 minutes, someone in the UK develops dementia.
Working in partnership with the Alzheimer's Society we hope to help raise vital funds to support people affected by dementia. Some of our colleagues and customers have been affected by dementia and we want to support a cause that's close to all our hearts.
We like to get involved with a number of events from cupcake and bake sales to sports challenges and events – where we hope to help raise awareness and support donations.
www.alzheimers.org.uk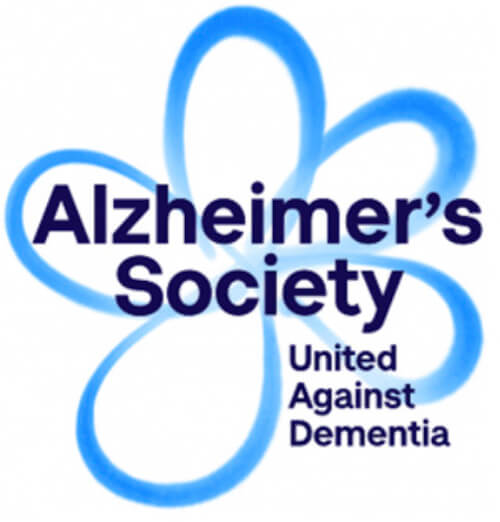 Helping City Homeless
Transforming shipping containers into mini homes is such a simple solution to help house the city's homeless. We were proud to supply and fit double glazed windows and doors into the steel containers for the amazing social enterprise Help Bristol's Homeless.
Founder Jasper Thompson simply began by handing out hot drinks and blankets to people living on the streets, then started moving donated containers onto an empty site in Bristol.
"It's been really heart warming how local companies are rallying around to help transform the containers into comfortable spaces complete with living and kitchen areas" he said.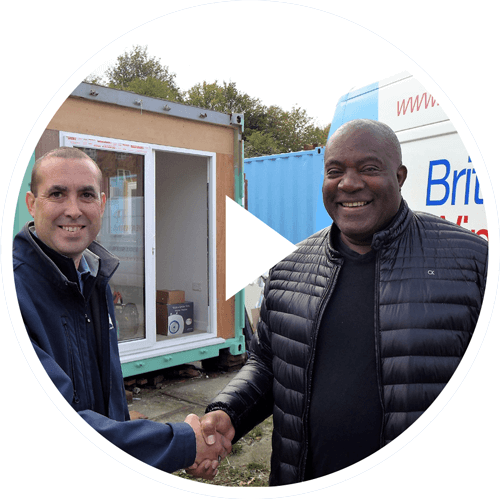 Play Video
Our very own Mr. Music!
Our big-hearted salesperson/music man John Capon spends almost every weekend throughou spring, summer and autumn providing his mobile sound system free of charge to good cause all over Devon.
John's diary is always full with requests for him to bring along his mobile sound system t charity events, recently the Tamerton Foliet Spring Fair, the Force Cancer Charity's Nello bike rid from Topsham and soon to preside again over the Exmouth Hospice Care Twilight Walk.
Touring the county providing music and laser light shows for carnivals, fetes and other fun community events, he has raised literally tens of thousands of pounds for charity. Well done John, we're all super proud of you!
Request John for your community event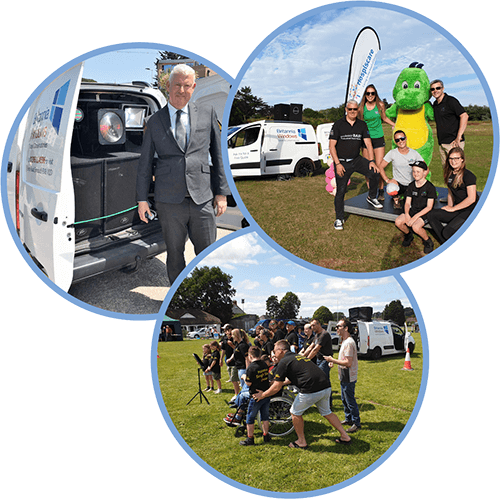 Fundraising for the RNLI
We are proud to support Alan Cheesley in his quest to cycle the whole Great British coast, visiting every RNLI Lifeboat station along the way. RNLI have almost 5000 volunteers, so the challenge is to cycle 5000 miles (over a period of time), and aim to raise at least £5000 in donations.
As well as helping to raise funds, some of our staff have even joined the team to cycle various legs of the journey from South Devon and the Orkney Islands. So far Alan has visited 105 RNLI stations and cycled 4,026km (2,516 miles) – with quite a few hills along the way.
Good luck to Alan and the team – keep on peddling!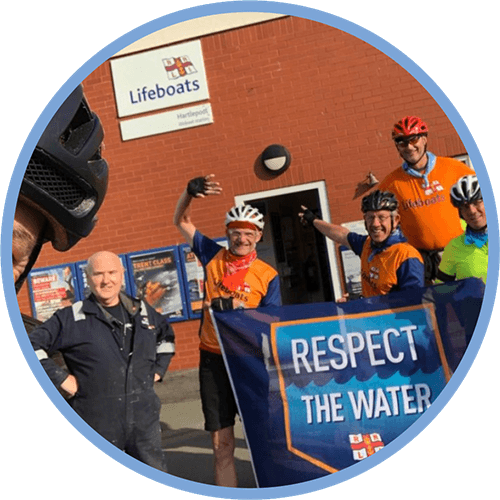 Request support enquiry form
Tell us about your event, community group or charity