Britannia Windows, Exmouth
75 Exeter Road, Exmouth, Devon, EX8 1QD
Britannia Windows – Exmouth
Our Exmouth showroom covers the East Devon area, from the city of Exeter down to the seaside town of Sidmouth.
We are a company that really cares about our customers and that is why, unlike many larger companies, we believe in having local showrooms where our customers have the opportunity to see our products and meet our team before deciding to buy.
We are located at 75 Exeter Road, not far from the town centre and the seafront. Our friendly team of staff are available Monday to Friday and are looking forward to chatting about your next project and how Britannia Windows can turn your house into the home you always dreamed of.
Britannia Windows,
75 Exeter Road, Exmouth, Devon, EX8 1QD
Call: 01395 224596
Email: exmouth@britanniawindows.co.uk
Some of Our Products & Services
Whether you are looking for stylish, secure and energy efficient windows; want to make a statement with a bespoke front door; add space and light to your home with a stunning conservatory or transform your living space and garden with beautiful bi-fold doors. Visit our Exmouth showroom where our friendly and knowledgeable team are waiting to help you.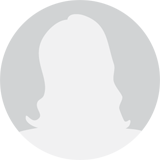 Dawn Connolly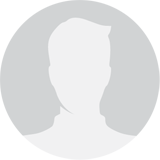 Terry McCann
Britannia Windows, 75 Exeter Road, Exmouth, Devon, EX8 1QD
Call: 01395 224596     |     Email: exmouth@britanniawindows.co.uk
What Britannia Windows, Exmouth, Customers Say

Speak to our EXMOUTH team
Britannia Windows,
75 Exeter Road, Exmouth, Devon, EX8 1QD
Call: 01395 224596
Email: exmouth@britanniawindows.co.uk