FAMILY BUSINESS
Local To You
Find your local showroom
FINANCE PACKAGES
to suit your pocket
Find your local showroom
BIFOLD DOORS
Let the outside in
Find your local showroom
Double Glazing, Windows, Doors and Conservatories
Home Improvement Experts, Installers, Suppliers
Britannia Windows have been transforming homes in the South West for 40 years. People love us for our friendly service, the quality of our double glazing and the impeccable finish of our work. We're a family business, plugged into our local community and passionate about respecting the unique character of this beautiful corner of England. Our mission is simple: to add flair and beauty to homes across the region while minimising our impact on the environment.
Britannia Windows are a friendly bunch, eager to discuss your home improvement needs with you. We have several showrooms in the area – why not visit the one nearest you to browse our stunning range of products? We have great finance options to suit your budget.
Spring Sales : Up to 45% Off Windows and Doors
By providing your details, you will be contacted by Britannia Windows regarding your enquiry. You will not receive marketing emails unless you choose to opt in. 
Privacy Policy
.
A Safe, Phased re-Opening
Existing Customers
Thank you so much to our wonderful customers for bearing with us during lockdown.
We are excited to be starting a safe, phased reopening from and gradually building back up to full capacity.
Our installation managers will be ringing you all to arrange fitting dates. Don't panic if they don't manage to get in touch with you straight away, they will make sure that they systematically work through everybody.
The factory have restarted production with limited numbers and will be building up to full strength.
New Quotations
We are able to safely provide you with quotations for new work using our brand new visualisation and pricing software. It's as easy as 1,2,3…
A sales advisor can visit your home and from a safe distance, sketch and photograph your windows / doors / conservatory from outside your house.
They can super impose design options onto a photo of your home and provide you with specification choices.
Discuss and make final tweaks to your desired specification via telephone, email or video consultation before proceeding with an order.
Our showrooms will be open for you to take a look at our products and to help you with any design choices. Wherever possible, please call to arrange an appointment. Strict social distancing will be in place throughout the offices and factory, and we will constantly review the measures to ensure staff safety and compliance with the latest government guidelines.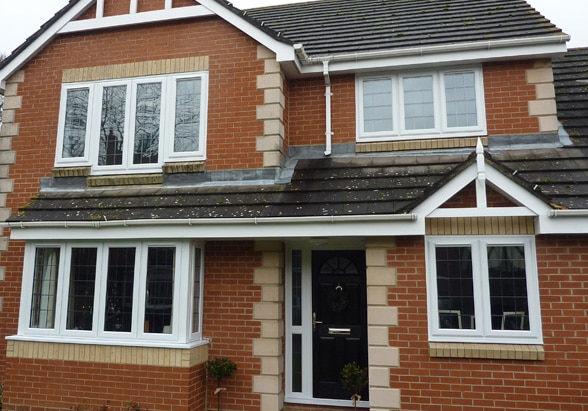 Windows
Elegance and durability – two qualities you deserve from your windows. At Britannia, we install double glazed windows that look stunning and last for decades. Our state-of-the-art frames and mechanisms are designed to give you unrivalled protection from the British elements, shrinking your energy bills and minimising sound pollution. Safety and snugness are guaranteed. Find Out More Download The Brochure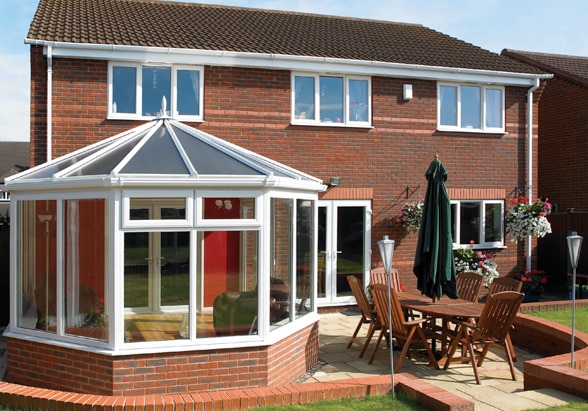 Conservatories and Extensions
Invite natural daylight to flood your world with a stylish home extension tailored to your needs. An energy-efficient, weather-tested conservatory from Britannia will give your family the extra space it needs to stretch and breathe. Choosing between modern and traditional conservatories can feel overwhelming – there are so many options to consider. We're here to help you find the perfect solution for your lifestyle and budget. Find Out More Download The Brochure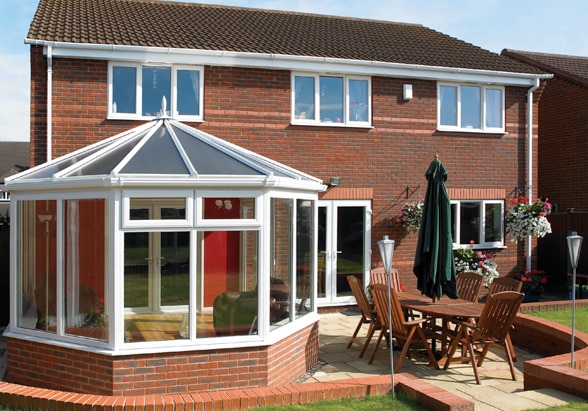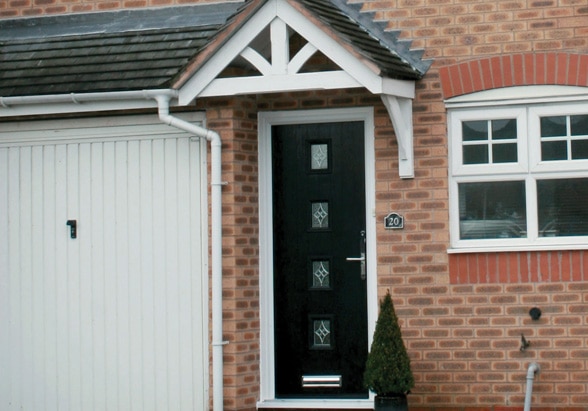 Doors
Give your home the dramatic upgrade it needs with a door that reflects your tastes and aspirations. Front doors have two vital functions – to make a powerful first impression and to keep you warm and safe on the inside. Britannia doors excel on both fronts. We specialise in both modern and traditional doors, and our choice of decorative details is staggering, allowing you to add that vital personal touch. Find Out More Download The Brochure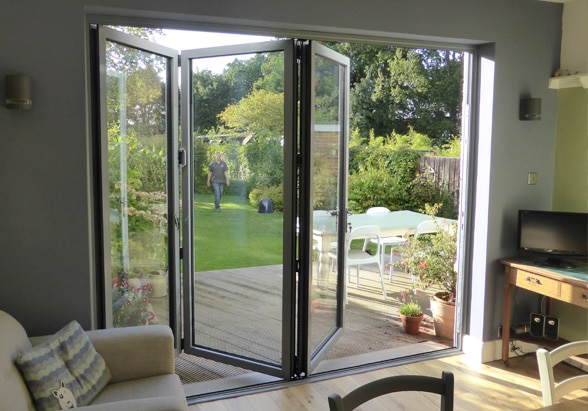 Bifolds
You love your outside space, so why shut it out ever? Bifold doors pour year-round light into your home and create that coveted flow between your living zone and the outside. Our sliding frames are made from strong, slim aluminium to maximise the volume of glass and provide uninterrupted views. Folding doors smoothly to give a neat stacking effect and effortless access to your garden is our norm. Find Out More Download The Brochure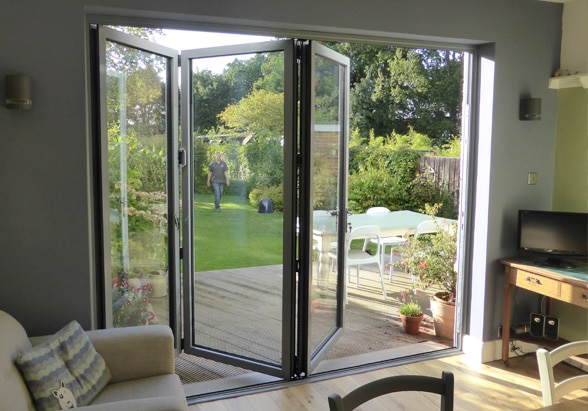 Get a quote from your local showroom With showrooms and fitters close to you for local attention, and Network Britannia's support structure.
FIND YOUR NEAREST COMPANY