One of the most common installations for homes in Bristol and beyond is uPVC doors. At Britannia, you can choose from our wide selection of styles, shapes, and customisation choices that we offer. We have the appropriate uPVC installation for you, whether you live in a contemporary flat or a traditional home.
Get a FREE Door Quote
Select your favourite designs, input your specifications, and we'll send you a FREE door quote based on your design preferences.
Available Online, In-Store or At Home
Experience the freedom of obtaining the products you desire, tailored to your preferences. Our dedicated team is always available to assist you whenever you require assistance. Your satisfaction is our priority.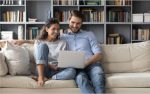 Online
Request a quote, use our digital designer or schedule a free one-to-one session with a design expert
Get a free online quote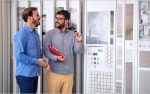 In Store
Visit your local showroom to explore our stunning product range and see for yourself.
Book a Showroom visit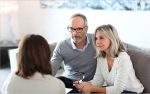 At Home
Have our friendly design expert over to discuss your project, advise and take measurements for an on-the-spot quote.
Book a home visit
Smooth Operation
For many years to come, our uPVC door designs can slide or fold open with ease. They have high quality tracks, so even after years of use and abuse, they won't jam or stick. We provide low threshold choices that can increase accessibility at your home.
Thermal Efficiency
Our uPVC doors could help you keep a cost-effective home as living expenses in Bristol rise. These doors can improve the heat retention in your Bristol home throughout the winter, reducing the need for your central heating system and possibly lowering your energy costs.
High Security
Enjoy an installation that will help to keep your loved ones secure, whether you select a front door or a back door. uPVC is inherently durable, especially when combined with contemporary double glazing and cutting-edge locking mechanisms. Your home can remain safe no matter how big the glazed panels are.
Low Maintenance
Given the hectic schedules of residents, these uPVC doors require very little upkeep to maintain their brand-new appearance. Your investment can last for many years to come as our uPVC profiles won't bow, warp, fade or flake.
10 Year Guarantee
All our uPVC doors are crafted from our manufacturing facility in Clevedon, so we have total control over the quality. For your peace of mind, our entire selection of uPVC doors is covered by our 10 year guarantee.
Trusted Reputation
You can trust Britannia to supply the ideal product for your home improvement project since we have over 40 years of experience in the industry. We are a family-run company that uses our abilities and expertise to assist homeowners in getting the best.
Customisation Options

Black/Brown

Chartwell Green

Cream

Golden Oak

Irish Oak

Mahogany

Rosewood

Slate Grey

White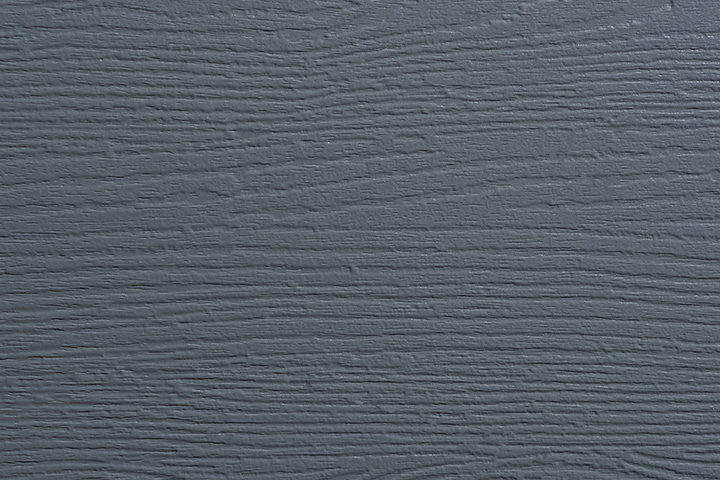 Anthracite Grey
Incredible Energy Efficiency
For your peace of mind, our uPVC doors have an "A" rating for energy efficiency. They can even be updated to triple glazing to offer an additional thermal barrier between your house and the outside world. Even during the coldest winters, you can enjoy a cosy environment with our uPVC doors.
Given the rising expense of living, it's crucial that anything installed in your home is energy efficient. We are always exploring new ways to keep buildings thermally efficient, which can not only keep your house warmer in the winter but also assist in cutting down on energy loss. A house that retains heat better can have lower energy costs and carbon emissions.
Bespoke Installations
Our uPVC doors may be customised to fit your house. We can modify our uPVC doors to fit your needs whether you live in a contemporary flat, a traditional house or a heritage home. With Britannia, you can improve your home's curb appeal to make it stand out in the best possible way.
We prioritise our customers' needs above all else, making sure that you receive the ideal installation for your home improvement project. You can choose from our wide variety of colours, finishes, and hardware options.
What's more, we also provide glazed panels with patterned and opaque glass. Using our side panels, you can design a beautiful entry for your Bristol property.
Frequently Asked Questions
How do you maintain a uPVC door?
uPVC doors require extremely little upkeep and require very little of your time, money, and effort. To keep these profiles looking good, just wash them clean with a moist towel and some soapy water. A gentle, lint-free cloth can be used to dry them clean.
How long do uPVC doors last?
uPVC doors are renowned for being strong and long-lasting. Our selection of uPVC doors, on average, may last 20 to 30 years with the right care and upkeep. The longevity, however, may be influenced by usage and environmental factors. For a long-lasting installation, periodically clean and oil these profiles' moving parts.
Do you have a showroom?
Yes, we do have a few! To see our uPVC doors in person right now, stop by one of our showrooms in Bristol, Clevedon and throughout the South of England. We are delighted to respond to your questions and assist you in choosing the finest installation for your residence.
Happy Customers
Meg Welch
Great job of our new front door. They couldn't have been more helpful and even fitted earlier than originally planned. Also gave great aftercare advice and at a very reasonable price! Would 100% recommend.
Annette Clemons
Cannot recommend Britannia Windows enough! Joe & Keith, the installers were great – explained what was to be done, showed me everything I needed to know upon completion, very considerate & tidied up really nicely. Very friendly guys who are an asset to the team!!
I LOVE my new windows & door. Such an improvement.
Rachel Godfrey
We have been extremely pleased with Britannia's service. From the initial quote through to installation they were great and really easy to communicate with. We had our conservatory roof replaced and they were by far the least pushy and most competitive in terms of pricing.
We can definitely recommend their services and will likely be returning again soon for a new front door!
Peter Burgess
Fantastic job from initial phone call through to final tidy-up.
Britannia provided great advice before purchasing my new windows and fitted them to a high standard being punctual and polite throughout.
No request was a problem and I will definitely be using them again and would recommend to friends and family.
Jerry G
Wow a fantastic job by both sales team and fitting team.
Sam provided excellent service and answered any questions that we had. Luke, Dave, Keith and Joe did a fab job at fitting the windows and doors. Never having had anything like this done before I was a little nervous but the guys were clean and tidy and the outcome is amazing.
Would highly recommend.