As bifold doors fold back on themselves, they essentially remove the barrier between you and the outside, and on a summer's day, your living space will have all the natural light and warmth of the outside, as well as creating the illusion of space in your home. Bifolds are also a great way to let the outside air circulate around your home – perfect for those days when your house seems a little stuffy.
Opening Configurations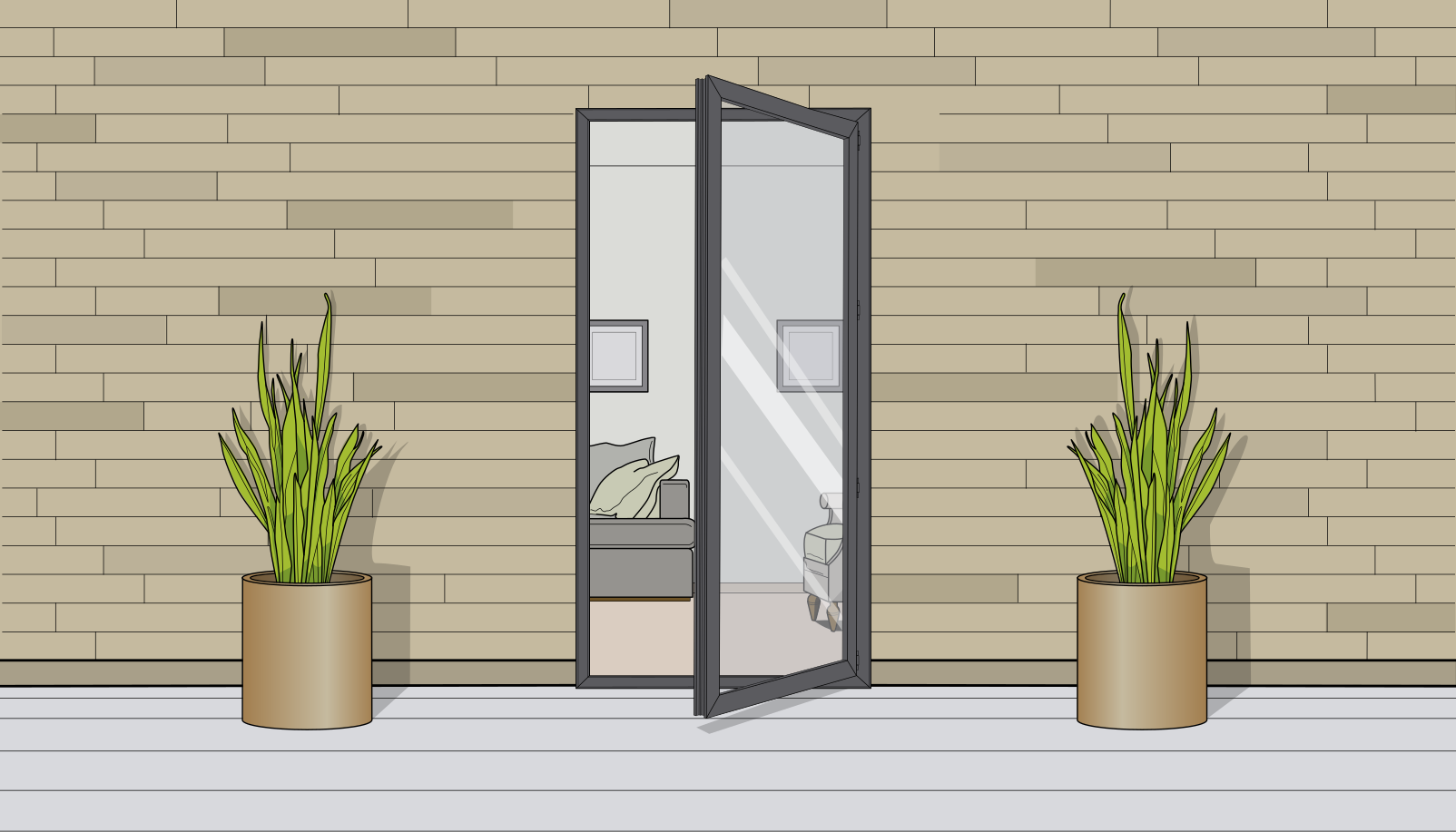 1-0-1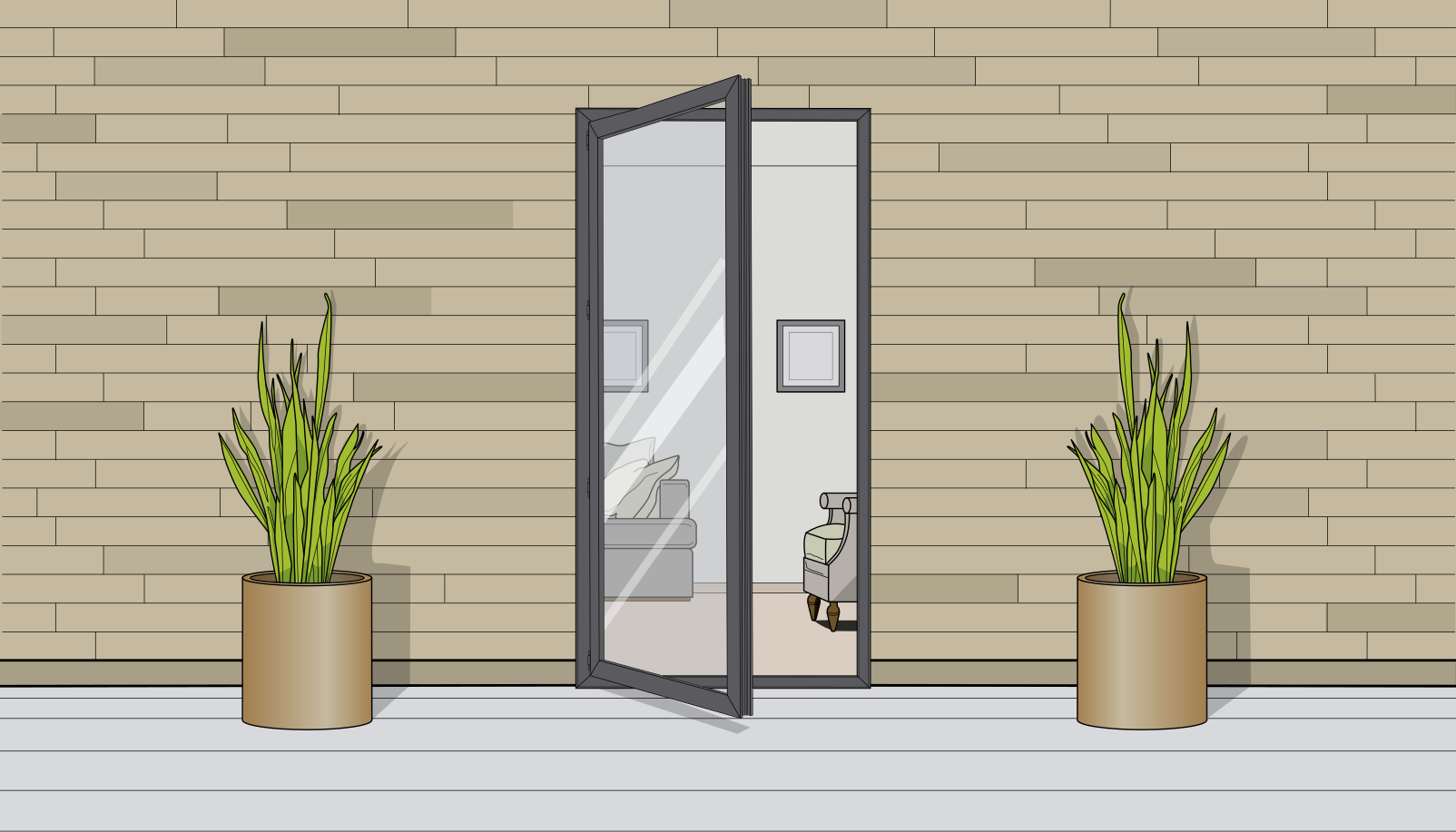 1-1-0
Get a FREE Door Quote
Select your favourite designs, input your specifications, and we'll send you a FREE door quote based on your design preferences.
Available Online, In-Store or At Home
Experience the freedom of obtaining the products you desire, tailored to your preferences. Our dedicated team is always available to assist you whenever you require assistance. Your satisfaction is our priority.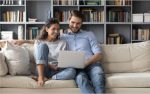 Online
Request a quote, use our digital designer or schedule a free one-to-one session with a design expert
Get a free online quote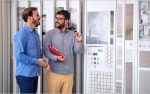 In Store
Visit your local showroom to explore our stunning product range and see for yourself.
Book a Showroom visit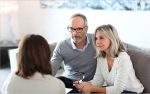 At Home
Have our friendly design expert over to discuss your project, advise and take measurements for an on-the-spot quote.
Book a home visit
Smooth Operation
With our smooth running tracks, our bifold doors glide with ease, making their operation simple and easy for every member of the family! And with low threshold options available, they're even more accessible!
Thermally Efficient
Thanks to our high performance double glazing, you won't need to worry about losing heat through your patio doors anymore! The insulating profiles of our bifold doors will help keep your Bristol home warm and cosy!
Highly Secure
Security is often overlooked at the back of the home, with most people focusing more on the front door. But we take things seriously, and will ensure your Bristol home is protected front and back with our highly secure bifold doors!
Panoramic Views
Bifold doors offer wide, expansive panes of glass, allowing for wide open views across your entire garden. Whether the doors are open or closed, our slim sightlines will allow for amazing views out and about!
Easy Upkeep
Thanks to our sleek frames, and their high impact, low maintenance construction, you'll never have to worry about stressful upkeep and maintenance! Just the odd wipe with a damp cloth is all these bifold doors will ever need.
Weather Resistant
Wind, water, rain and snow can all cause absolute havoc if they get into your Bristol home. And thanks to the good old British weather, we sure see a lot of them! Fortunately, our concertina doors are fully weather resistant and will keep those weather woes out!
Customisation Options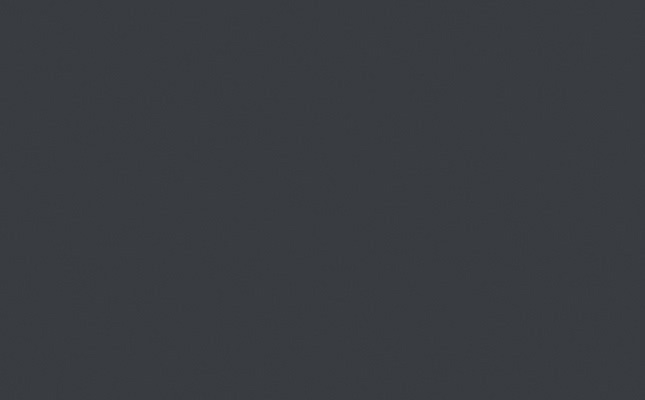 Anthracite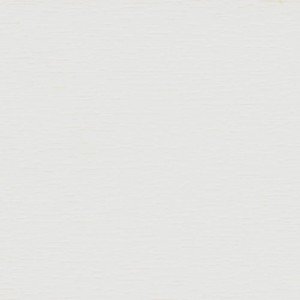 White Woodgrain
Eco Friendly
Our aluminium bifold doors are some of the greenest bifold doors on the market, and we're pleased as punch to be able to offer them to our Bristol customers! Part of what makes them so environmentally friendly is their aluminium frames. Aluminium is one of the best materials on the market in terms of environmental friendliness. Why is that? Well, it's highly abundant and infinitely recyclable. Not to mention that it's ultra lightweight, whilst being as strong as steel, making it a breeze to work with and transport. What more could you ask for in a bifold door frame?
Well that's not all our ultra green bifold doors have going for them! Our double glazing helps these bifold doors to be more energy efficient too, by allowing them to better retain heat. Better heat retention and insulation help your Bristol home maintain a comfortable and consistent temperature with ease, without needing to depend as heavily on costly central heating. Less energy usage means a smaller carbon footprint!
Sleek and Slimline
We craft our bifold doors with ultra narrow frames to provide sleek, slim sightlines, so that you can enjoy near unbroken views even with the bifold doors closed! Bifold doors let you maximise your inside space by adding an extra dimension to your home. Our stunning bifolding doors are built by experts to create a sleek, no barrier threshold into the outdoors.
Frequently Asked Questions
Take a look at some of the questions previous customers have asked regarding our casement windows. If there's something we haven't covered, contact us online or over the phone to talk to our expert team today.
Are they guaranteed?
Absolutely – we provide a 10 year guarantee as standard with all of our bifold door installations.
How long does it take to install them?
Once the bifold doors are made and brought into the property, they can be easily installed in one day by our expert engineers. However, you will first have to decide on what kind of bifold doors you want and then we will make them to your specifications in our state of the art factory, which can take around six weeks.
Will bifold doors add value to my home?
If you have a beautiful garden that you want to admire whatever the weather, then installing bifold doors allows you to integrate it seamlessly into your living area. Bifold doors are an excellent way to add value to your home, as they give your house increased natural light and can create a large unobstructed access area to your garden without taking up too much space. An attractive feature for potential buyers, bifold doors are secure, energy efficient and can be a real statement piece in your home.
Are they the same as concertina doors?
Happy Customers
Meg Welch
Great job of our new front door. They couldn't have been more helpful and even fitted earlier than originally planned. Also gave great aftercare advice and at a very reasonable price! Would 100% recommend.
Annette Clemons
Cannot recommend Britannia Windows enough! Joe & Keith, the installers were great – explained what was to be done, showed me everything I needed to know upon completion, very considerate & tidied up really nicely. Very friendly guys who are an asset to the team!!
I LOVE my new windows & door. Such an improvement.
Rachel Godfrey
We have been extremely pleased with Britannia's service. From the initial quote through to installation they were great and really easy to communicate with. We had our conservatory roof replaced and they were by far the least pushy and most competitive in terms of pricing.
We can definitely recommend their services and will likely be returning again soon for a new front door!
Peter Burgess
Fantastic job from initial phone call through to final tidy-up.
Britannia provided great advice before purchasing my new windows and fitted them to a high standard being punctual and polite throughout.
No request was a problem and I will definitely be using them again and would recommend to friends and family.
Jerry G
Wow a fantastic job by both sales team and fitting team.
Sam provided excellent service and answered any questions that we had. Luke, Dave, Keith and Joe did a fab job at fitting the windows and doors. Never having had anything like this done before I was a little nervous but the guys were clean and tidy and the outcome is amazing.
Would highly recommend.