Explore Our Range
…and be inspired
Homeowners no longer have to choose between a solid or glass conservatory roof with the hybrid roof, Livinroof. This roof can help you extend your living space and create a comfortable room that's light, bright and suitable for year-round living.
We can also fit Ultraroof – the high performance, tiled conservatory roof. This roof is the lightest and strongest tiled conservatory roof on the market. It is designed to sit on old or new window frames and doors without ever requiring a tie bar.
With fewer and slimmer bars than other systems, the Ultrasky Lantern has the flexibility to respond to your design aspirations. Whatever style of property you own, the Ultrasky lantern will enhance it.
Available Online, In-Store or At Home
Experience the freedom of obtaining the products you desire, tailored to your preferences. Our dedicated team is always available to assist you whenever you require assistance. Your satisfaction is our priority.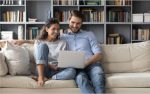 Online
Request a quote, use our digital designer or schedule a free one-to-one session with a design expert
Get a free online quote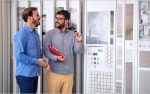 In Store
Visit your local showroom to explore our stunning product range and see for yourself.
Book a Showroom visit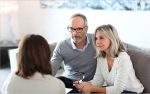 At Home
Have our friendly design expert over to discuss your project, advise and take measurements for an on-the-spot quote.
Book a home visit
We're here to help you every step of the way
Local Expert Advice
Energy Efficient
Weather Proof
10 Year Guarantee
Full After Care
British Made
Design Service
Frequently Asked Questions
Take a look at some of the questions previous customers have asked regarding our conservatories. If there's something we haven't covered, contact us online or over the phone to talk to our expert team today.
Are conservatories cheaper than extensions?
Yes. In general, conservatories are cheaper than extensions of the same size. This is because extensions use various materials, including concrete, bricks, a roof and windows, and have to comply with certain insulative regulations. On the other hand, a conservatory is made mostly of glass with either an aluminium or uPVC frame.
Once it has been made in our state of the art factory, it is much easier and faster to build and secure. If you're looking to build a conservatory on your home but aren't sure how much it would cost, contact us today for a free, no obligation quote.
Is it worth having a conservatory?
Yes. Having a conservatory can make a real difference to your home. It is one of the easiest ways to add space to your home without having to apply for planning permission – which can be a slow and costly process – or wait weeks for a full extension to be completed.
The extra space is extremely versatile; it can be a space for you to hold dinner parties, a playroom for children that doesn't mess up the house's main living room, or even a calm space for you to feel closer to nature. If you're hankering after a little extra space in your home, then a conservatory can be a great option to extend your home without the hassle.
Do you need planning permission for a conservatory?
No. It is not necessary to apply for planning permission for a conservatory in almost all cases, as it usually falls under "permitted development" rights. This means you can extend your property as long as it is not excessively large and the roof isn't higher than your existing roof.
If you contact us with a conservatory that might need planning permission, we will let you know so that you can take the appropriate steps to do so. All our products are approved by CERTASS, which provides a Building Regulation Compliance Certificate for any work we carry out. If you're not sure whether your conservatory would need planning permission, contact us today to find out more.
What's the difference between uPVC and PVCu?
You might have seen different people refer to uPVC and others to PVCu – but which one is correct? In fact, they both mean exactly the same thing; unplasticised Polyvinyl Chloride. In English, those acronyms result in uPVC, but in the 80s, it was formally changed to PVCu as the majority of European languages say the noun (PVC) before the adjective (u).
Despite the change, the plastic is often still referred to as uPVC in the UK. There's no need to worry – whichever way it is written, it still refers to the same durable plastic that we use to create many of our doors, windows and conservatories.
Happy Customers
Meg Welch
Great job of our new front door. They couldn't have been more helpful and even fitted earlier than originally planned. Also gave great aftercare advice and at a very reasonable price! Would 100% recommend.
Annette Clemons
Cannot recommend Britannia Windows enough! Joe & Keith, the installers were great – explained what was to be done, showed me everything I needed to know upon completion, very considerate & tidied up really nicely. Very friendly guys who are an asset to the team!!
I LOVE my new windows & door. Such an improvement.
Rachel Godfrey
We have been extremely pleased with Britannia's service. From the initial quote through to installation they were great and really easy to communicate with. We had our conservatory roof replaced and they were by far the least pushy and most competitive in terms of pricing.
We can definitely recommend their services and will likely be returning again soon for a new front door!
Peter Burgess
Fantastic job from initial phone call through to final tidy-up.
Britannia provided great advice before purchasing my new windows and fitted them to a high standard being punctual and polite throughout.
No request was a problem and I will definitely be using them again and would recommend to friends and family.
Jerry G
Wow a fantastic job by both sales team and fitting team.
Sam provided excellent service and answered any questions that we had. Luke, Dave, Keith and Joe did a fab job at fitting the windows and doors. Never having had anything like this done before I was a little nervous but the guys were clean and tidy and the outcome is amazing.
Would highly recommend.