No matter the style of the rest of your Warminster or Wiltshire home, we will be able to provide you with a glass conservatory roof that implements the latest materials and glazing technology to deliver outstanding visual and performance results.
Customisation Options

Black/Brown

Chartwell Green

Cream

Golden Oak

Irish Oak

Mahogany

Rosewood

Slate Grey

White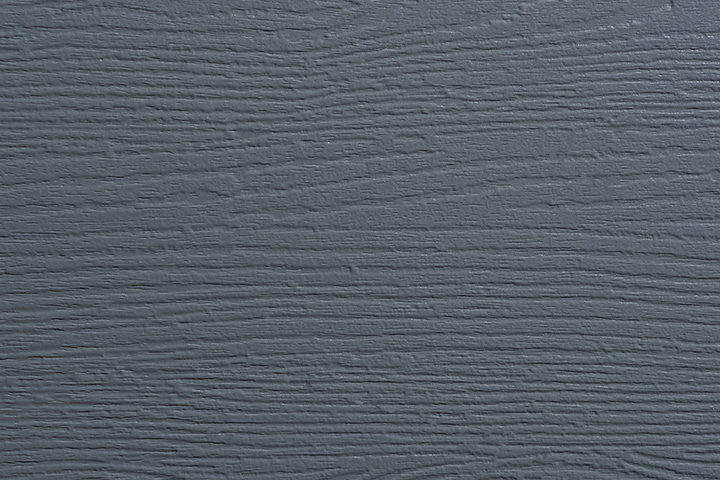 Anthracite Grey
Get 3 FREE designs in 2 simple steps.
Find the perfect living space for your home with our user-friendly conservatory contact form. No matter what design you're looking for, you can find the ideal designs for your home with our services.
Available Online, In-Store or At Home
Experience the freedom of obtaining the products you desire, tailored to your preferences. Our dedicated team is always available to assist you whenever you require assistance. Your satisfaction is our priority.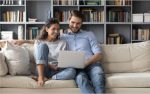 Online
Request a quote, use our digital designer or schedule a free one-to-one session with a design expert
Get a free online quote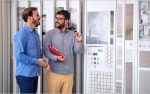 In Store
Visit your local showroom to explore our stunning product range and see for yourself.
Book a Showroom visit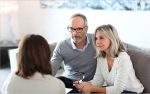 At Home
Have our friendly design expert over to discuss your project, advise and take measurements for an on-the-spot quote.
Book a home visit
Energy Efficient
The decorative super-insulated columns provide high levels of comfort and have a U-value of only 0.15 W/m²K. Our slimline ridges are 30% slimmer than traditional ridges and come with high-performance thermal breaks to prevent cold spots and condensation.
Tested
Our glass conservatory roofs have been weather-tested to ensure that they can withstand adverse Bristol and Clevedon weather conditions. Our glass conservatory roofs also fully comply with the latest Building Regulations and have been pre-approved by Assent and JHAI.
Structural Integrity
As a testament to their structural integrity, our glass conservatory roofs are BBA-approved and come with a 25-year life expectancy certificate. They have been wind-tested by Wintech at speeds of up to 130mph. Additionally, our glass conservatory roofs are leak-proof due to the Speedlock system, which also allows for the introduction of up to 15 bars.
Internal Pelmet
For space to install lights and speakers in an area that is conventionally difficult to light, our glass conservatory roofs consist of a vaulted ceiling and an internal pelmet around the perimeter.
Customisation Options
Our glass conservatory roofs come with various customisation options. You can choose between White, Satin Black, Anthracite Grey, or any custom RAL colour for the frames of your glass conservatory roof. Our glass conservatory roof comes with a choice between a classic ridge and a slimline ridge. The pitch of our glass roofs can be adjusted from 2.5° to 40.9° to suit any Warminster or Wiltshire home.
You can choose between toughened and performance glass in sizes 24mm to 35mm, and in different colours including Neutral, Aqua, Blue, Bronze, or any bespoke colour. We also offer a one-, two-, or three-tiered cornice for a modern look or a curved cornice for a traditional look. They are available in four standard colours and any RAL colour. Our super-insulated columns are also available in different colours, panelling, and sizes.
Performance Glazing & Further Choices
Our performance glazing has a U-value of 1.0 W/m²K and has either high or low levels of solar rejection and light transmission depending on how much sunlight your home receives. It's important to choose the correct specification for the orientation of your home. This results in the glazing keeping your room warm during the winter and cool in the summer.
Our glass conservatory roofs come with a myriad of choices to create a bespoke roof. In addition to the other customisation options already mentioned, we also offer a central lighting panel, crestings and finials, a roof vent,  and a choice between aluminium and uPVC for the frame of the roof.
Frequently Asked Questions
How much are glass conservatory roofs?
It is difficult to provide a price for your glass conservatory roof as various factors contribute to the overall costs, such as the size and any customisation options. For a quote, please call us at 01985 215566.
Does a glass roof make a conservatory more energy-efficient?
A glass roof will make your conservatory extremely energy-efficient and keep you warm. This is because of the chambered top caps that come with our roof, which provide structural integrity and prevent heat loss. Twin wall-chambered top caps also help enhance the thermal efficiency of our glass conservatory roof and prevent condensation from building up better than our competitors do.
Is your glass roof secure?
Yes, it is. The chambered top caps that come with our glass conservatory roof are a security feature as well because they are impossible to remove. This makes our glass roof a very safe option.
Does your glass roof have trickle vents?
Our glass conservatory roof comes with trickle vents to allow for a continual flow of air into your room below. This prevents moisture accumulation and regulates temperature so that your living space does not overheat.
Happy Customers
Meg Welch
Great job of our new front door. They couldn't have been more helpful and even fitted earlier than originally planned. Also gave great aftercare advice and at a very reasonable price! Would 100% recommend.
Annette Clemons
Cannot recommend Britannia Windows enough! Joe & Keith, the installers were great – explained what was to be done, showed me everything I needed to know upon completion, very considerate & tidied up really nicely. Very friendly guys who are an asset to the team!!
I LOVE my new windows & door. Such an improvement.
Rachel Godfrey
We have been extremely pleased with Britannia's service. From the initial quote through to installation they were great and really easy to communicate with. We had our conservatory roof replaced and they were by far the least pushy and most competitive in terms of pricing.
We can definitely recommend their services and will likely be returning again soon for a new front door!
Peter Burgess
Fantastic job from initial phone call through to final tidy-up.
Britannia provided great advice before purchasing my new windows and fitted them to a high standard being punctual and polite throughout.
No request was a problem and I will definitely be using them again and would recommend to friends and family.
Jerry G
Wow a fantastic job by both sales team and fitting team.
Sam provided excellent service and answered any questions that we had. Luke, Dave, Keith and Joe did a fab job at fitting the windows and doors. Never having had anything like this done before I was a little nervous but the guys were clean and tidy and the outcome is amazing.
Would highly recommend.