Stable doors offer a classic country style look which adds a homely touch. We can create the perfect uPVC door for your home. Our doors come in a variety of standard wood grain colours. For those who search for a pop of colour in their lives, we offer a range of sophisticated and sleek coloured wood grain finishes.
If you want to open up a room to your garden but don't have the space for double doors, a stable door is a fantastic addition to your home. With the ability to open the top half of the door whilst keeping the lower half shut, stable doors let you enjoy the beauty of your garden. It also lets fresh air circulate around your house, safe in the knowledge that your little ones won't go hurtling outside.
Get a FREE Door Quote
Select your favourite designs, input your specifications, and we'll send you a FREE door quote based on your design preferences.
Available Online, In-Store or At Home
Experience the freedom of obtaining the products you desire, tailored to your preferences. Our dedicated team is always available to assist you whenever you require assistance. Your satisfaction is our priority.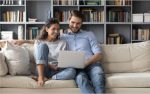 Online
Request a quote, use our digital designer or schedule a free one-to-one session with a design expert
Get a free online quote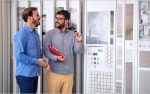 In Store
Visit your local showroom to explore our stunning product range and see for yourself.
Book a Showroom visit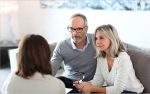 At Home
Have our friendly design expert over to discuss your project, advise and take measurements for an on-the-spot quote.
Book a home visit
Ventilation
Summers seem to be getting hotter and hotter with each passing year. This being the case, ventilation is becoming more important now than ever. Stable doors are the perfect design to achieve this. With the top half able to open fully, you'll be able to secure a cool breeze when you need it most.
Low Maintenance
Your time is valuable to you. Nobody wants to spend hours cleaning and maintaining their windows and doors. Thankfully, with our range of uPVC doors, this isn't a concern. Modern uPVC doesn't get affected by weathering, allowing for hassle free performance from your stable doors.
10 Year Guarantee
Britannia Windows delivers a truly professional installation. Our expert team has plenty of experience fitting uPVC doors throughout the South of England. We're so confident; all of our stable doors come with a 10 year guarantee as standard. Enjoy peace of mind with our double glazed doors.
Finance Options Available
Finance options can really help to spread the cost when choosing a new uPVC door for your home. We offer a range of flexible payment options which could make it easier for you to renovate your home. Find the perfect options for your stable door online today.
Accreditations
While we're proud of the windows, doors and conservatories that we produce, you don't have to just take our word for it. We have a range of accreditations from leading authorities, including Certass and Secured by Design. Our stable doors will offer your home a new level of quality.
Safe and Secure
Security is one of the most essential elements homeowners look for when choosing a new door. With Britannia, you can rest assured in this regard. With a range of modern locking mechanisms in place, even the most motivated intruders will be deterred. Stable doors are a safe and secure solution.
Customisation Options

Black/Brown

Chartwell Green

Cream

Golden Oak

Irish Oak

Mahogany

Rosewood

Slate Grey

White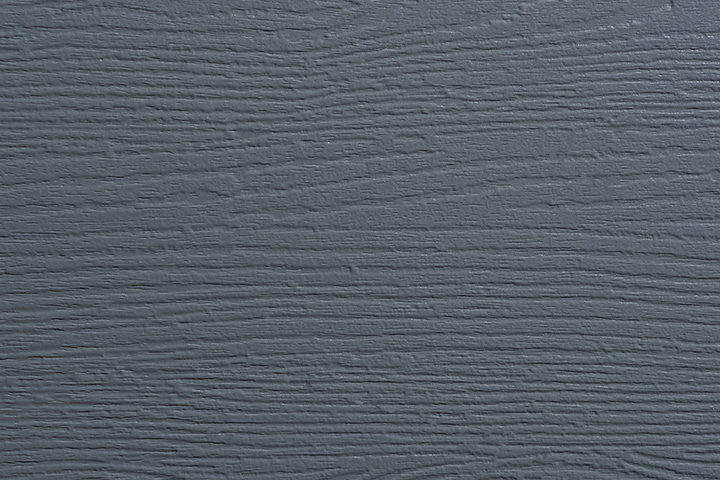 Anthracite Grey
Thermally Efficient Stable Doors
Double glazing has matured over the last few decades. Improving in quality drastically, double glazed doors such as our uPVC range offer fantastic performance. Made to the highest quality in our Clevedon based facility, our doors feature the latest advancements in thermal efficiency.
This can have a huge impact on your home and your bills. With a more thermally efficient stable door in place, you could find your home and your family reaching for the central heating less frequently. This being the case, you can battle the rising cost of energy bills and create a more energy efficient home.
Maximum Views & Natural Light
A perfect option for families, or those who want to brighten up their living space, our stable doors let light and air flood into your home without needing the whole door to be opened. With more natural light in your home, our stable doors could make your space seem even larger than it really is.
As well as letting natural light flood into your home, they'll also bring the outside of your home closer to the inside. Allowing for a pleasant, panoramic view of your home's exterior, these uPVC doors will bring your home to life. Open up your home and create an inviting space with our stable doors.
Frequently Asked Questions
How does a stable door work?
A stable door is made from two individual sections that comprise the door as a whole. The top section and bottom section can open or close independently, giving you the freedom to decide how to open your door.
Can you get stable doors with windows?
At Britannia Windows, we can make stable doors with glazed panels just how you want them. The most common style is to have glass panels in the top half of the door, so you still get natural light in your home even when the door is closed.
Do you have a showroom?
We'd love to talk to you about your home improvements in person! Pay a visit to one of our showrooms in Bristol, Clevedon and throughout towns and cities in the South.
Happy Customers
Meg Welch
Great job of our new front door. They couldn't have been more helpful and even fitted earlier than originally planned. Also gave great aftercare advice and at a very reasonable price! Would 100% recommend.
Annette Clemons
Cannot recommend Britannia Windows enough! Joe & Keith, the installers were great – explained what was to be done, showed me everything I needed to know upon completion, very considerate & tidied up really nicely. Very friendly guys who are an asset to the team!!
I LOVE my new windows & door. Such an improvement.
Rachel Godfrey
We have been extremely pleased with Britannia's service. From the initial quote through to installation they were great and really easy to communicate with. We had our conservatory roof replaced and they were by far the least pushy and most competitive in terms of pricing.
We can definitely recommend their services and will likely be returning again soon for a new front door!
Peter Burgess
Fantastic job from initial phone call through to final tidy-up.
Britannia provided great advice before purchasing my new windows and fitted them to a high standard being punctual and polite throughout.
No request was a problem and I will definitely be using them again and would recommend to friends and family.
Jerry G
Wow a fantastic job by both sales team and fitting team.
Sam provided excellent service and answered any questions that we had. Luke, Dave, Keith and Joe did a fab job at fitting the windows and doors. Never having had anything like this done before I was a little nervous but the guys were clean and tidy and the outcome is amazing.
Would highly recommend.