A great alternative to bifold doors, our patio doors allow a generous amount of natural light and fresh air into your home, creating a more open atmosphere. This is particularly useful if your connecting room is a little on the darker side. Where sliding doors let light flood in, they also create the illusion of a bigger room.
Our patio doors are a beautiful way to open your home to your outside space, resulting in a light and spacious atmosphere within your home. Available in both uPVC and aluminium, our sliding doors are durable, easy to maintain and attractive. With a choice of two, three or four panes, our doors are simple to operate and provide easy access to the surrounding outside space.
Get a FREE Door Quote
Select your favourite designs, input your specifications, and we'll send you a FREE door quote based on your design preferences.
Available Online, In-Store or At Home
Experience the freedom of obtaining the products you desire, tailored to your preferences. Our dedicated team is always available to assist you whenever you require assistance. Your satisfaction is our priority.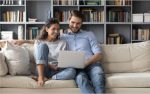 Online
Request a quote, use our digital designer or schedule a free one-to-one session with a design expert
Get a free online quote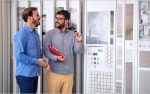 In Store
Visit your local showroom to explore our stunning product range and see for yourself.
Book a Showroom visit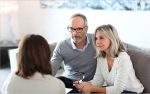 At Home
Have our friendly design expert over to discuss your project, advise and take measurements for an on-the-spot quote.
Book a home visit
Modern Design
Patio doors could be just what your home needs to be brought into the 21st century. With some of the sleekest and slimmest sightlines available, these double glazed doors can transform your property. Make your home truly stand out with our sliding doors.
Contemporary Performance
Matching their modern looks and design, the performance of these patio doors is similarly state of the art. Our sliding doors are made with the finest quality materials at our Clevedon factory. The result? A sliding door that offers the highest level of security, weatherproofing, and efficiency.
10 Year Warranty
We have complete faith in the home improvements we install in the South West. We use skilled and well trained workers to ensure a great patio door installation. You can rely on the quality of our installations since we give a 10 year warranty as standard.
Accredited
You don't have to take our word for it when it comes to the quality of our patio doors. We have a variety of certifications from some of the most prestigious UK agencies. With CERTASS accreditation and Secured by Design status, you can be certain that our uPVC doors will meet your expectations.
Made in the United Kingdom
Britannia likes to keep an eye on our windows, doors, and conservatories. We can assure the greatest levels of quality control by manufacturing our patio doors in our Clevedon plant. Trust our British made windows and doors.
Finance Options
Choosing new patio doors for your house may be a huge choice. Britannia offers a variety of financing alternatives to make things simpler. We'll be able to discover a solution that works for you, including choices for interest free finance. Investigate our financing options online now.
Customisation Options

Black/Brown

Chartwell Green

Cream

Golden Oak

Irish Oak

Mahogany

Rosewood

Slate Grey

White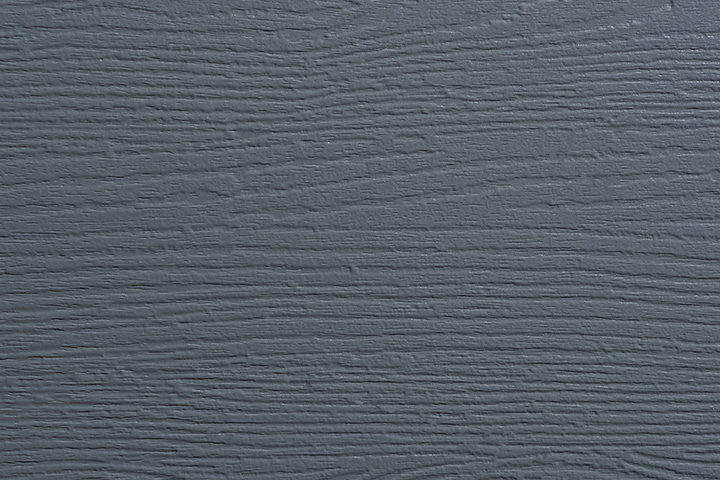 Anthracite Grey
Patio Doors That Save Energy
Over the past several decades, energy efficiency has grown in importance. Energy expenditures are always rising, putting a burden on your house and family. Fortunately, there is something you can do to combat growing expenses. Modern uPVC doors, such as our patio doors, may have a significant impact on the thermal efficiency of your house.
Modern materials are an energy efficient material by nature. In addition to our high quality glass, our patio doors are intended to trap a lot of heat in your house throughout the winter. At the same time, it will keep your house from being too hot during the hot summer months. As a consequence, you may find yourself using less central heating and maybe even seeing a decrease in your energy expenses in the future.
Sliding Doors That Are Weatherproof, Safe and Secure
Thermal efficiency isn't the only area in which our patio doors excel. When it comes to weatherproofing, they offer a great performance. Modern weather seals, in addition to being double glazing, will guarantee that even the harshest UK weather is rejected.
But it's not simply the weather that your patio doors will keep out. Intruders will be kept at bay. Double glazing will make your house safe and secure, and a variety of multipoint locks will contribute to a strong profile. You'll be able to sleep well at night, knowing your home is safe and secure.
Frequently Asked Questions
How much does a patio door cost?
The cost of patio doors can vary widely depending on various factors. This includes the material you make them out of, the size of patio doors you want, and the type of glass you want. Start your online quote today!
Are sliding patio doors easy to break into?
Although sliding patio doors are made mostly of glass, they are incredibly secure. Double or triple glazing is very difficult to break, and at Britannia, we fit toughened glass as standard on all doors and windows.
Do you have a showroom?
We have a few showrooms for you to visit. Come and pay us a visit in Bristol, Clevedon and throughout the South East and South West and see our range of windows, doors and conservatories in person.
Happy Customers
Meg Welch
Great job of our new front door. They couldn't have been more helpful and even fitted earlier than originally planned. Also gave great aftercare advice and at a very reasonable price! Would 100% recommend.
Annette Clemons
Cannot recommend Britannia Windows enough! Joe & Keith, the installers were great – explained what was to be done, showed me everything I needed to know upon completion, very considerate & tidied up really nicely. Very friendly guys who are an asset to the team!!
I LOVE my new windows & door. Such an improvement.
Rachel Godfrey
We have been extremely pleased with Britannia's service. From the initial quote through to installation they were great and really easy to communicate with. We had our conservatory roof replaced and they were by far the least pushy and most competitive in terms of pricing.
We can definitely recommend their services and will likely be returning again soon for a new front door!
Peter Burgess
Fantastic job from initial phone call through to final tidy-up.
Britannia provided great advice before purchasing my new windows and fitted them to a high standard being punctual and polite throughout.
No request was a problem and I will definitely be using them again and would recommend to friends and family.
Jerry G
Wow a fantastic job by both sales team and fitting team.
Sam provided excellent service and answered any questions that we had. Luke, Dave, Keith and Joe did a fab job at fitting the windows and doors. Never having had anything like this done before I was a little nervous but the guys were clean and tidy and the outcome is amazing.
Would highly recommend.