Our front doors are the perfect home improvement for individuals wishing to improve the aesthetic and performance of their house thanks to our cutting-edge design and manufacturing processes! Our composite doors are incredibly strong for optimal protection, security, and longevity.
Get a FREE Door Quote
Select your favourite designs, input your specifications, and we'll send you a FREE door quote based on your design preferences.
Available Online, In-Store or At Home
Experience the freedom of obtaining the products you desire, tailored to your preferences. Our dedicated team is always available to assist you whenever you require assistance. Your satisfaction is our priority.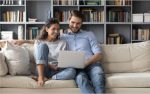 Online
Request a quote, use our digital designer or schedule a free one-to-one session with a design expert
Get a free online quote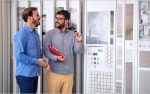 In Store
Visit your local showroom to explore our stunning product range and see for yourself.
Book a Showroom visit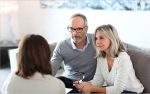 At Home
Have our friendly design expert over to discuss your project, advise and take measurements for an on-the-spot quote.
Book a home visit
Minimal Upkeep
You won't have to worry about laborious upkeep or time-consuming maintenance because of their cutting-edge design and modern materials! Our front doors will only ever require the occasional clean down with a moist cloth.
Thermally Efficient
Making sure your house is as energy-efficient as possible is more crucial than ever before. With our energy efficient front doors, your home's thermal insulation can be improved massively.
Fully Weatherproof
The British weather is infamous for being unpredictable and difficult at times! To prevent poor weather from challenging the comfort of your property, we take extra steps to make sure that our front doors are ferociously waterproof.
Highly Secure
We are aware that security is essential to our customers. Our front doors provide the best security and strength. These front doors provide increased security because of their high density insulated core and rigid polymer sub-frame.
Available Bespoke
Our front doors give you the option to add a bit more of your uniqueness to the exterior of your home, whether you choose a wooden finish for a more classic style or fancy adding a splash of colour to brighten up your home.
Quality Guaranteed
Our front doors represent a wise investment because they come with a 10-year warranty and, with proper care, may last a lifetime. These front doors don't warp like their older timber counterparts do.
Customisation Options

Black/Brown

Chartwell Green

Cream

Golden Oak

Irish Oak

Mahogany

Rosewood

Slate Grey

White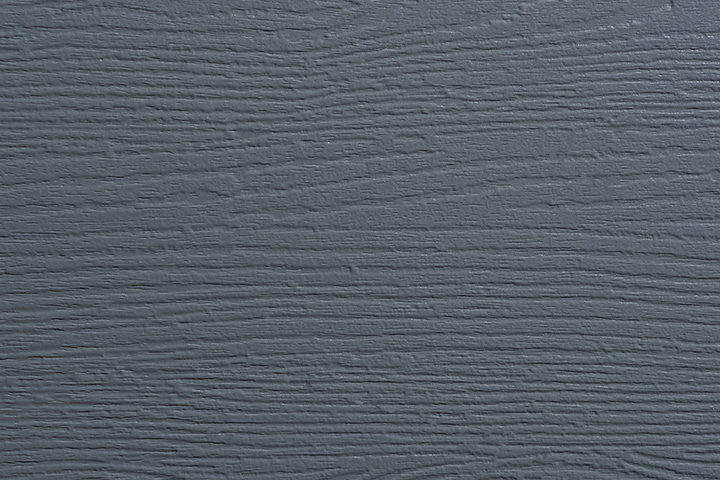 Anthracite Grey
Thermally Efficient Front Doors
We want to assist our clients in increasing the energy efficiency of their homes. Many homeowners are looking for smart investments for their homes as a result of the growing cost of energy.
Our front doors offer outstanding energy efficiency to our customers. This home improvement product can help preserve warmth within your home, due to their thermally efficient materials we use during construction and their highly insulated design.
You may anticipate using your central heating less because you will be limiting the amount of heat that can escape your house. Your energy bill may be reduced as a result.
Britannia's Front Doors
All of our front doors are created using the Glass Reinforced Plastic (GRP) or Unplasticised Polyvinyl Chloride (uPVC) technology, making them a robust and secure choice.
Our front doors have a smooth, sleek appearance thanks to our best engineering, which looks fantastic on the front of any building. Our front doors are a wise investment because they come with a ten-year warranty, may last a lifetime with proper care, and won't warp, crack, or lose colour.
We use a special CFC-free foam in our composite doors that are great at insulation your home and help to keep your energy bills low.
Frequently Asked Questions
Take a look at some of the questions previous customers have asked regarding our front doors. If there's something we haven't covered, contact us online or over the phone to talk to our expert team today.
Are front doors expensive?
The size and glazing area are the two main variables that affect a new front door's pricing. Use our online quoting tool to receive a customised price. Input a few measurements and your preferred styles to receive a custom quote without being obligated to book.
How long do front doors last?
These doors last from 30 to 40 years. However, this depends on the quality of the door manufacture – ours are designed to last and therefore won't degrade or become damaged by normal use.
A simple and easy way to extend the life of your door is by keeping it well-maintained. Repairing any damage to your door, oiling the hinges, and ensuring the lock and door handle move smoothly and easily keeps your door in good condition. These doors are also easy to clean as you simply need to wipe them down should you notice any marks or dirt.
How secure are these doors?
Security is of paramount importance. We know that. Our doors can offer fantastic security for your home for decades to come, keeping you and your loved ones safe without compromising aesthetics.
Why do I need a new front door?
Adding a new door to your home can seriously boost its energy efficiency, which is one reason why many people are choosing to do so. Furthermore, you may need a new door if your current door is older and no longer secure.
Happy Customers
Meg Welch
Great job of our new front door. They couldn't have been more helpful and even fitted earlier than originally planned. Also gave great aftercare advice and at a very reasonable price! Would 100% recommend.
Annette Clemons
Cannot recommend Britannia Windows enough! Joe & Keith, the installers were great – explained what was to be done, showed me everything I needed to know upon completion, very considerate & tidied up really nicely. Very friendly guys who are an asset to the team!!
I LOVE my new windows & door. Such an improvement.
Rachel Godfrey
We have been extremely pleased with Britannia's service. From the initial quote through to installation they were great and really easy to communicate with. We had our conservatory roof replaced and they were by far the least pushy and most competitive in terms of pricing.
We can definitely recommend their services and will likely be returning again soon for a new front door!
Peter Burgess
Fantastic job from initial phone call through to final tidy-up.
Britannia provided great advice before purchasing my new windows and fitted them to a high standard being punctual and polite throughout.
No request was a problem and I will definitely be using them again and would recommend to friends and family.
Jerry G
Wow a fantastic job by both sales team and fitting team.
Sam provided excellent service and answered any questions that we had. Luke, Dave, Keith and Joe did a fab job at fitting the windows and doors. Never having had anything like this done before I was a little nervous but the guys were clean and tidy and the outcome is amazing.
Would highly recommend.