A Flexible Approach to Selling Your Company
Enjoy the life you want to live
If you are considering selling all or some your company then you are in the right place. We can offer you the best solution to help you enjoy the life you want to live.
We aren't accountants or business agents, we are a network of 25+ independent window companies, with a team of 300 passionate industry experts.
We can offer you a solution based on your personal circumstances; whether you want to sell your business entirely and retire, sell up and continue working, or enter into a Joint Venture Partnership to guarantee a better future.
With an established and experienced Head office and manufacturing in Bristol and a huge support network of 25+ companies, we can offer the best outcome.
GET IN TOUCH NOW

You have nothing to lose
Independent Glazing Companies Reinvented
We are stronger together
Our Network of like minded window companies operates in a distinctly different way to the rest of the industry; it's the winning formula for success. We work hard to combine the best of local, with the backup and support of a Group.
Why burden yourself with the stress and headaches associated with being an owner or manager. We can help you to run your company better, or provide you with the best option for selling your company.
Our members aren't on their own, they are part of a large team of industry experts. We have all of the resources needed to guarantee success, including: our own manufacturing, state of the art pricing software, business management software, marketing, accounts, product development, compliance, finance, massive buying power and a range of vital services.
GET IN TOUCH NOW

You have nothing to lose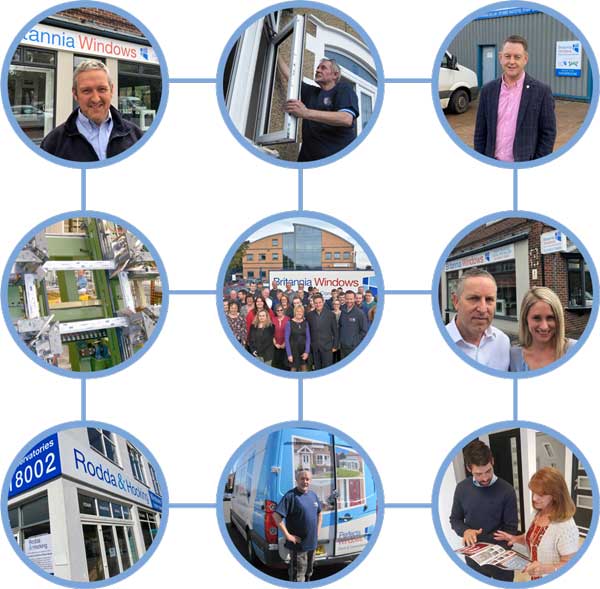 Joint Venture Opportunities
A proven formula for success
Together, we can build a joint venture partnership that is as individual as you are. Share the burden and benefit from our vast resources to grow your business and enjoy a better, more profitable and more certain future.
You know your strengths and weaknesses and we can build a partnership that supports you where you need it most. With a £30 million turnover and our own state of the art factories, you will benefit from our massive buying power. Our point of sale pricing systems, easy ordering, accounts, marketing, compliance and our vast head office resources will put you ahead of your local competitors and help you to earn more.
GET IN TOUCH NOW

You have nothing to lose
Sell Your Company and Exit
Complete peace of mind, because
what you have built is precious to us
Selling your company is a big deal, we understand that what you have built is special to you and is the result of years of hard work. We are extremely experienced at dealing with all of the concerns that you may have.
We promise to look after your staff and respect your brand and the reputation that you have worked so hard to build. Needless to say the whole process is 100% confidential. Our experience and our easy going approach helps us to work with you to achieve the best result
GET IN TOUCH NOW

You have nothing to lose
Sell Your Company and Stay Employed
The best of both worlds
Running a business can be tough, it's impossible to do everything well. We can help you to lose the hassle and focus on what you do best, whether that is sales or the installation side of the business. There may even be an opportunity to work for the Group. It's not unusual for the pressure of running a company to become too much.
A typical scenario is where the owner wants to capitalise on the hard work that they have put in over the years by selling their company, but they are still young enough to want to continue working.
GET IN TOUCH NOW

You have nothing to lose
FAQ's
An experienced team with a proven track record of getting it right
Selling your company or entering into a Joint Venture is a big deal. Nobody in the industry has more experience than us at working with owners to deliver the best overall solution. Over the past 10 years we've completed over 25 Joint Ventures and we have everything in place to deliver.
Answer 8 short questions in the GET IN TOUCH NOW section below and we'll get back to you within 48 hours to have a relaxed conversation. We keep it informal, it's all about understanding you, your business and what you want to achieve.
If you want to take things further and it feels right for both parties then we'll make an indicative offer. If the offer is broadly acceptable then we'll arrange to meet up and hopefully agree a deal there and then.
The value will be a multiple of average profits, plus assets, minus liabilities.
Yes, we have a great deal of experience with dealing with distressed companies and can provide immediate assistance to help out.
Typically 4 weeks from Heads of Terms being agreed.
Always with cash (our own funds). By not involving banks the whole process is a lot quicker and cheaper.
We've done a lot of deals so have a standard set of paperwork. Expect to pay around £1,500 in legal fees. If property is involved then costs will be higher.
Under the current Entrepreneurs relief scheme, you will only pay 10% of the sale price. The tax rate is very generous so may change. The tax rate provides a very compelling reason to sell all or a part of your business, especially if you have a positive bank balance.
Staff are protected under the TUPE rules, their jobs are guaranteed.
It all depends on the needs of the business. Early on there will be a lot of activity as we work closely with the team to understand how things currently operate, we then fix obvious problems and work on the areas that will make the biggest positive impact. After a month or so, things tend to settle down a lot; we are there to help as little or as much as needed.
GET IN TOUCH NOW
You have nothing to lose
Thanks, We'll be in touch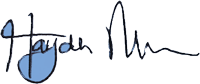 Hayden Rushton | CEO, Britannia Windows UK Ltd