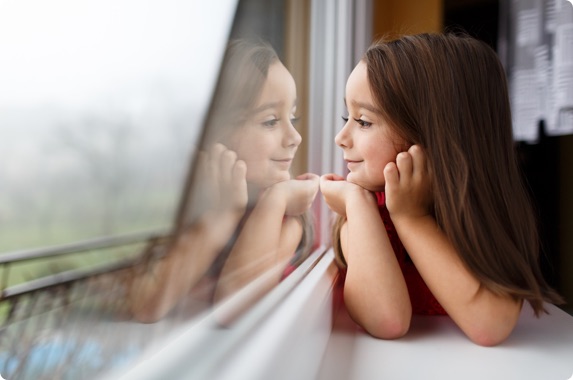 Britannia Windows started as a family business and remains in the family to this day.
Britannia Windows was formed in 1982 and is a second generation family business.  Whilst we now cover most of the South and South West of England with a network of local companies, we still enjoy the reputation of being a good, honest, local company known for quality work and looking after our customers.  We are proud of the reputation that we have built up over four decades and work hard to be at the forefront of technology to deliver our customers the best quality, innovative products at value for money prices.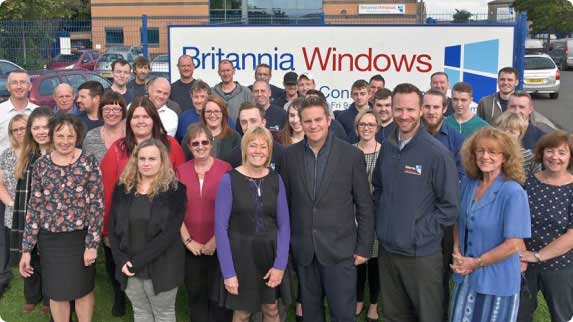 My great, great grandfather Thomas Rushton kicked of the family tradition as a skilled carpenter and shopfitter in Lancashire in 1860, and he passed these skills down to Frederick Rushton at the same time as King Edward VII's coronation at Westminster Abbey.
My grandad Richard Rushton carried on the family tradition, first by studying carpentry at the deaf school in Crickhowell in 1926, and then moving to North Somerset to continue his passion for carpentry as a cabinet maker.
My dad Geoffrey Rushton, also took to carpentery before moving into aircraft engineering for Rolls Royce Aerospace.  A skilled craftsman with an eye for detail, he became production manager at Smarts Aluminium in Yatton before establishing Britannia Windows in 1982, with my mum Glenys, when the PVC industry was in its infancy.  Our state of the art manufacturing facility and head office has been in Clevedon for nearly 40 years.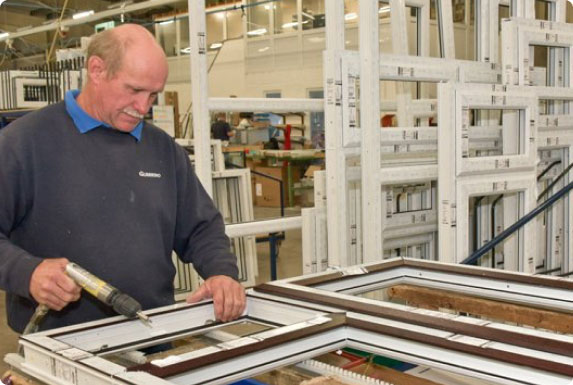 Dad was passionate about quality of manufacturing and installation, whilst mum was focussed on running the office and managing the finances.  That perfect combination led Britannia to grow rapidly through recommendation.
Mum and dad worked incredibly hard and I often found myself making windows in the factory or lending a hand wherever was needed from a very young age.  As soon as I finished university in 1998, I moved into the family business and continued to work hard to invest in machinery and build the best possible team to provide our valued customers with the highest quality at affordable prices, backed up with great service and attention to detail.
We've been honing the way that we manufacture and install windows and doors for 40 years.  Dad's attention to detail was second to none and we have continued to refine what we do.  This learning has been distilled into a methodology, which we call the 'Geoff Rushton Way'; a set of policies and procedures, which we follow daily to ensure consistent delivery of manufacturing and installation.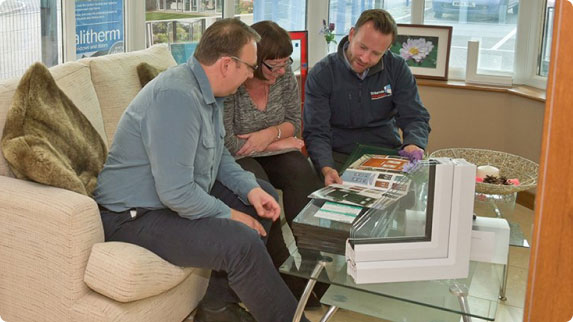 With this recipe for success and heavy investment in automated machinery the opportunity arose to expand, with the acquisition of local installer Perfecta Windows in 2011.  This led to the building of Network Britannia Windows, which now includes a number of branches throughout the South and South West of England.  Customers enjoy the same values that our family has always worked hard to maintain; friendly local service, backed up by a manufacturing plant and head office with the resources to deliver our customers excellent quality products at reasonable prices.
All of the member companies of Network Britannia were started as family businesses and whilst some of the original owners have retired, their long serving staff continue to look after their valued customers base and share our values.
As a customer, you enjoy all the benefits of buying local, with the resources, backup and support of one of the most successful companies in the industry.
 – Hayden Rushton, Managing Director